Motorcycle Keys Replacement 
Imagine you have a meeting first thing in the morning.
But, your motorcycle key refuses to work.
Imagine the problems you'll face at work, because of a delay due to malfunctioning motorcycle keys.
A broken or lost key can create multiple problems.
A replacement key will save you from a lot of worry and trouble.
But unfortunately, most of us don't consider replacement motorcycle keys, until we find ourselves in a vulnerable position.
Motorcycle 
locksmith

Services
Motorcycle All Keys Lost

Duplicate Motorcycle Keys / Motorcycle Key copy

Broken Motorcycle Key

Gas Cap Key

Transponder Motorcycle Keys
Call (514) 548-3335 for more info
Scooter &
motorcycle

Key Making
At Car Keys Solution, we can help you prevent this problem.
We are specialized auto locksmiths with years of experience designing and manufacturing Scooter and motorcycle keys.
Whether you need your motorbike keys reshaped or you need a brand new set to replace your broken or lost key, you can contact a member of our team.
We provide a fast car & motorcycle key replacement service, with affordable prices.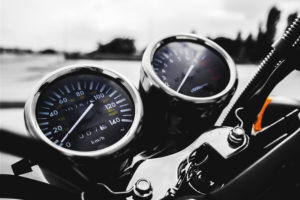 Mobile

motorcycle key

replacement
Motorcycle travel is one of the most exhilarating experiences in the world.
But, a damaged or malfunctioning motorbike key can ruin this exciting experience.
Knowing who to call during such situations can help you get back on the road.
To help our clients have a smooth and unfettered riding experience, we offer mobile motorcycle key replacement and reprogramming services.
If you find yourself stranded due to a malfunctioning or broken key, contact our auto locksmith center.
We will immediately dispatch a member of our team to you and make a replacement key on the spot.
24/7 Emergency Key Replacements & Repairs
Quick response to all calls
Serve all makes & models
No extra or hidden charges
Motorcycle brands we have experience working on
At Car Keys Solution, we have extensive experience designing, replacing and reprogramming keys multiple brands, including:
Harley Davidson

Yamaha

KTM

Triumph

Suzuki

BMW

Victory Motorcycles

Kawasaki

Honda… and more.
If you'd like to get your motorcycle keys replaced or reprogrammed, don't hesitate to contact a member of our team.